Naming, brand, digital brochure, web, photography, video
3D visuals by Forma Disseny
The project's location midway between Glòries and the seafront led to the creation of the "Badajoz Axis" place-making concept, where we communicated the area's success attracting major tech and multinational firms, as well as the district´s distinct cultural and leisure offer.
The architectural concept, firmly rooted in Pobloenou´s industrial heritage, featured brick façades reminiscent of 19th century factories, which imbued the project with authenticity. 
The sales tools included 3D visuals and animation by our partner agency Forma Disseny. Two of the campus´s three buildings were leased to a single occupier in 2022 in what was then the biggest single operation in Barcelona.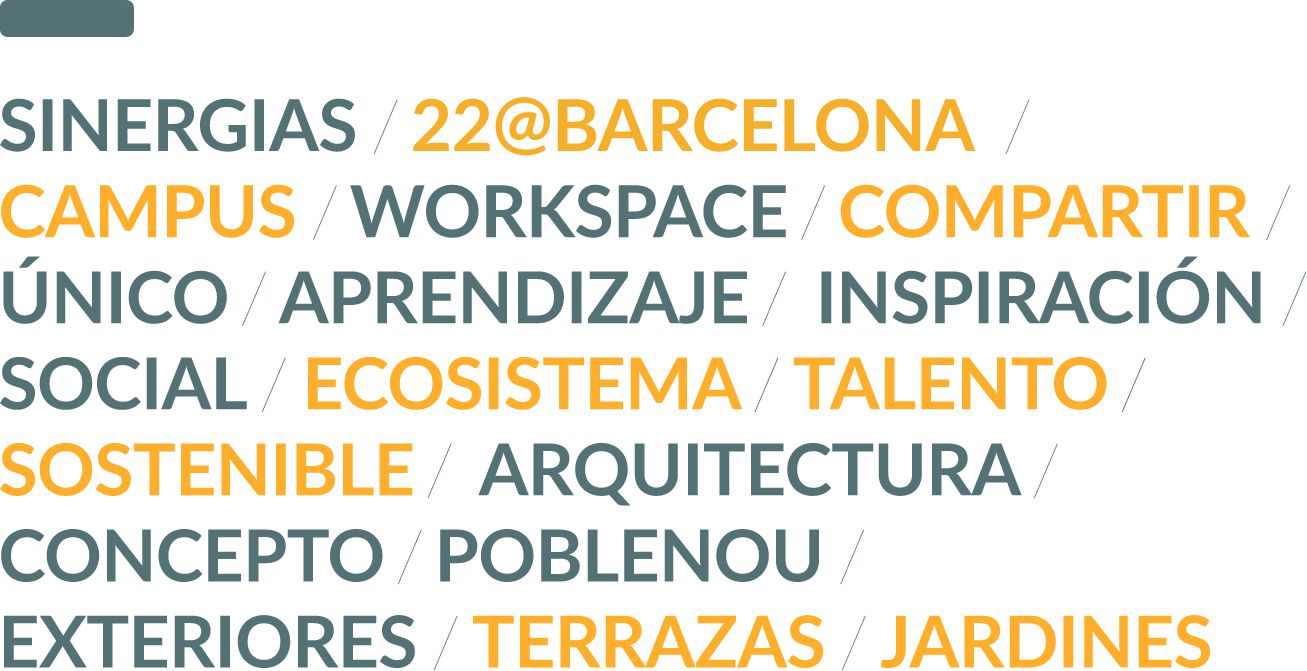 An office campus of more than 38.000 m² featuring flexible workspaces with large floor plates.
A healthy working environment for enhanced productivity. Pre-certified LEED Platinum.  
MORE WORKFORCE
PRODUCTIVITY